Expert Panel

QB Partner's objective is to give an adviser access  the resources they need to transact business in a low risk, compliant manner.
QB Partners work with a number of industry experts on a regular basis and our Q and A expert panel has become a regular feature at our seminars.
Through our membership service we are able to give professional advisers greater access to these experts. This includes a search facility which can be used to see whether a question has already been asked and if it has, to see the answer. If the question has not been asked before the adviser can ask the question and QB Partners will pass it onto the relevant expert for an answer.
The following are the details of the experts currently available through our Expert Panel facility.
Trust and Estate Planning Specialist - QB Partners
Gerry started his professional career as an Inspector of Taxes in what was then the Inland Revenue. On leaving, he worked as a tax specialist for a number of accountancy practices, also qualifying as a Chartered Accountant.

In the mid 1990s Gerry joined a large UK life office where he provided technical support on a wide variety of matters and assisted in the development of a number of bond-trust arrangements widely used in IHT planning. He has written extensively for the 'trade' and professional press on a variety of tax related issues.

Gerry is based in Edinburgh.

Director - Flude & Associates
Paul Flude is an Attorney of the High Court of South Africa and a Practising member, registered on the roll of Attorneys at the Legal Practice Council of South Africa. Paul specialises in Private Client matters, Relocation, Citizenship & Strategic Projects, with a special focus on estate planning,wills, deceased estates and relocation solutions for global South African families, entrepreneurs and professionals.

Paul has amassed over 24 years of experience in the legal, trust, financial services, insurance, and immigration industries in South Africa, the Isle of Man, Guernsey, Switzerland and the UK. Paul relocated to the UK after a period in the Isle of Man, whilst still maintaining his legal practice in Cape Town and ties to his native South Africa. He has acted as a Chief Executive Officer, Managing Director, Trustee, Executor, Protector and Key Officer of many HNW family entities, private and charitable organisations in South Africa, the UK, the Isle of Man, and Switzerland.


Director - TFO Tax
Neil started his career in taxation with HM Revenue & Customs in 1991. Since leaving HMRC in 1995 he has gained vast experience during periods of employment at PricewaterhouseCoopers (formerly Coopers & Lybrand) BTG Tax and Smith & Williamson before establishing TFO Tax with his business partners in 2012.

Neil specialises in all areas of private client tax planning/structuring including Income Tax, Capital Gains Tax and Inheritance Tax. Neil has an extensive knowledge of the tax implications associated with the use of offshore pension structures.


Managing Director of First Actuary Limited
David has a wealth of experience in delivering actuarial services to Channel Island and international pension schemes. Prior to establishing First Actuary, David worked for a Guernsey based firm of consulting actuaries, where he was responsible for business development and leading the delivery of pension and investment consulting services. He provides a range of consulting services to sponsors of occupational pension schemes, trustees, pension scheme providers and advisers.

David has a degree in Actuarial Mathematics and Statistics and trained as an actuary with Standard Life in Edinburgh and Generali Worldwide in Guernsey, becoming a Fellow of the Institute and Faculty of Actuaries in 2004.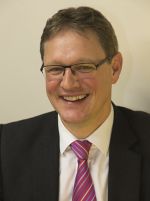 Managing Director -Blythe Financial
Alan is the Managing Director of Blythe Financial Limited

He is a Chartered Banker, a Chartered Financial Planner and a Fellow of the Personal Finance Society. His financial services industry experience began in 1986 and up to 2002 he worked for various banks as a Corporate Banker. In 2002 he established Blythe Financial which has become a Chartered Financial Planner firm.

Alan is an experienced investment manager, financial planner and business manager having negotiated his business through the various challenges such as the market crash in 2008, implementation of RDR and reshaping his business model to cope with changing demands.

Director - bdh Sterling
Paul has been working in the financial services industry since 1991 and holds the advanced financial planning certificate. He has been advising on overseas pension transfers since 2004 and on QROPS since their inception in April 2006. Paul was invited by HMRC Pension Scheme Services, in February 2006, to their offices in Nottingham to discuss the QROPS legislation and helped to draft the frequently asked questions that appear on HMRC's website. Paul regularly contributes quotes and QROPS articles to both the migration and financial press
Pensions Specialist
John has worked in the Financial Services Industry since leaving full time education. Whilst working as a Paraplanner for a small Financial Advisory firm, where he was later promoted to Financial Consultant, John acquired the CISI International Certificate in Wealth Management. John is now studying to progress with the CII Certificate in Pension Transfer Advice and Diploma in Regulated Financial Advice, having already passed a number of the modules.

John also gained valuable experience working with Financial Advisers at one of the leading Offshore Life Assurance companies, making him a good fit for the role of IFA Support.

John is responsible for supporting our sales team and assisting Financial Advisers, and along with Meghan and Andy Burrows is the initial point of contact for new enquiries from IFAs.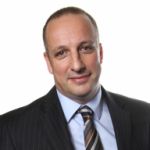 Managing Director
David is a founding partner in the business alongside Andrew Dobson. In 2018 David was named as one of the top 100 industry influencers by International Adviser.

David has over 35 years experience in the financial services industry, with over half of that being spent offshore. David's technical background was in pensions, and he has been a SSAS pensioneer trustee and a staff pension scheme trustee as well as running personal and executive pensions. After that David's career developed into various management roles.
David is a Chartered Insurer and holds the ACII qualification.

David is responsible for the overall running of QB Partners and the ultimate delivery of the service and solutions which QB Partners offer to their members and other professional advisers.
Associate - Withers Worldwide
Matthew has been providing advisory services to trustees, tax advisers, law firms, and their clients for over ten years. This included several years with a trust company and QROPS provider in Guernsey. Historically his practice has been broad, encompassing all areas of tax and trusts law as they apply (in particular) to high net worth individuals and owner-managed businesses. However, more recently almost all of his time is spent advising on the UK law and taxation of domestic and offshore pension schemes.

Matthew is a solicitor and member of the Association of Pension Lawyers and is the author of The Taxation of Private Pension Schemes and their Beneficiaries.


Become a member for as little as £25/month
Dedicated support phone line and direct access to our technical staff
10% discount on all reports
Join today