Due Diligence Process
QB Partners work with a small number of providers in each area of business that we operate in.
We understand that a key aspect of a professional adviser's responsibility to his or her client is to ensure that full due diligence has been carried out on any provider recommended. Due diligence reports can also be prepared for product providers who have been asked to transfer to another pension scheme and are required to have due diligence prepared before agreeing to the transfer request.
QB Partners have carried out due diligence on all providers on our panel and this is available on  request. The cost of a due diligence report is £500 in respect of a provider on QB Partner's panel  and from £750 for providers not on the panel. 
Each professional adviser will have their own due diligence criteria, but we believe that the due diligence packs that we have prepared will cover the majority of these aspects, saving the adviser time in the advice process.
What does the due diligence cover?
The key aspects which our due diligence will cover are listed below. If you would like to see anything else included do let us know, we are constantly striving to improve our service.
Company background ownership/financial strength/funds under administration
Certificate of Incorporation and memorandum and articles of association
Regulatory licenses, both local and with HMRC if applicable
Authorised signatories
Shareholder information
Segregation of Assets
Policyholder protection if applicable
Professional indemnity insurance
Questions to establish that the provider acts within the spirit of HMRC regulations, if applicable
Ensuring that the provider meets the Pension Age Test
Service capability, to include site visit.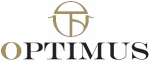 Become a member for as little as £25/month
Dedicated support phone line and direct access to our technical staff
10% discount on all reports
Join today