HMRC's rules for IHT on downsizing property are 'impenetrable'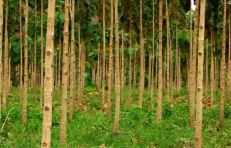 New HMRC guidelines on how people can downsize their home but retain the value of their previous residence for inheritance tax reduction purposes have been branded 'impenetrable' by accountancy body the ICAEW.The ICAEW believes families are likely to require professional advice on the rules even in cases of a "simple estate passing to children".
The accountancy body said the new guidance, 'How downsizing, selling, or gifting a home affects the additional Inheritance Tax threshold' is "only slightly less impenetrable than the legislation" itself, highlighting that real life complications involving estates valued above £2m and the nil rate band and transferable rate band "are ignored" in the supposedly explanatory note from HMRC. Please link to International Adviser to read the full article by Daniel Judge.