Why the new Qrops five-year circumstance change is critical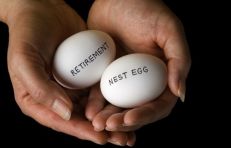 Many advisers woke up last Thursday morning aware their pipeline Qrops business had just been vastly reduced, says James Pearcy-Caldwell, co-founder of fee-based adviser Aisa International. 
But last week's Spring Budget heralded an opportunity for advisers, as clients need advice more than ever. The dichotomy for advisers is earning a living while not relying on purely transaction based remuneration. This is aimed at demonstrating to advisers, who wish to carry on advising on UK pensions, how they can add value to a client through risk based options and how that leads to remuneration that is not transactional based. Please link to International Adviser to read the full article by James Pearcey- Caldwell.