UK to limit right to transfer pensions but will include Qrops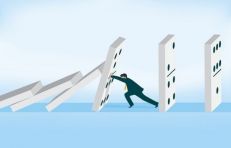 As part of its crackdown on pension scams, HM Treasury has confirmed that it will limit the statutory right to transfer but will extend the proposed criteria to include qualifying recognised overseas pension schemes (Qrops). The Treasury said pension scam activity is particularly focused arounds transfers to apparently legitimate pension schemes.
These schemes are established or operated by fraudsters for the purpose of encouraging people to investment in unregulated investments, such as exotic or too-good-to-be-true opportunities that collapse. Please link to International Adviser to read the full article by Kirsten Hastings.