UK investigates overseas pension transfers in scam crackdown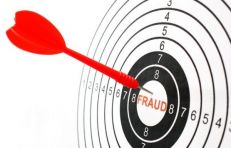 The Financial Conduct Authority (FCA), the UK's financial services regulator, is currently investigating overseas pension transfers as part of a move to tackle widespread investment fraud, according to Paul Davies, director of advisory firm bdhSterling. 
Davies, whose firm specialises in providing advice to British expats emigrating to Australia, revealed that he has been consulting with the regulator over concerns that clients transfering pension savings into recognised overseas pension transfers (Rops) may be susceptible to investment scams. Please link to International Adviser to read the full article by Monira Matin
David White's comments have been taken out of context. The following is a more complete version of the quote that was given to International Adviser.
"I believe that a combination of these factors, other regulatory changes both at home and overseas and the possibility of further changes once the UK is out of the European Union will lead to a reduction in the number of QROPS being sold in the medium to long term.
However this should be set against the fact that the QROPS market exploded in the 5 years or so between 2009 and 2014, which means that in my view, the market is far larger than it should be. QROPS have been sold as a commoditised product by some advisers, they should only be used when they are the correct solution for a particular client . As an example QROPS have been sold to people who are working outside of the UK on short term employment contracts and are likely to move back to the UK prior to retirement. In many cases, these people should never have moved their pensions outside of the UK. With a small number of exceptions, QROPS are intended primarily for people who intend to retire outside of the UK and the benefits of QROPS really only take affect after 5 year of non UK tax residency ( the member payment provision period – being increased to 10 years from 6 April 2017.)
In my view, in the longer term all of these changes will lead to QROPS being used for what they were originally intended. To allow individuals who have accrued UK pensions and are retiring outside of the UK to transfer their pension rights into an overseas pension scheme, which is appropriate to their country of residence, overall circumstances and objectives .
So yes the number of QROPS being sold is likely to decrease in the long term, but hopefully the number of people who have a solution which is correct for them will increase."