Trireme Pensions Services gets HMRC recognition for Malta QROPS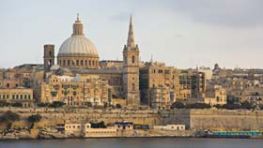 Trireme Pensions Services (Malta) has received HM Revenue & Customs recognition for two QROPS products, adding to the growing profile of this jurisdiction in the international pensions marketplace.
The latest HMRC list now includes its Voyager Retirement Plan which is available to anyone who has relevant funds in a scheme that they wish to transfer, including transfers from US-connected persons.
Please link to International Adviser to read the full article by Mark Battersby.