Malta QROPS to receive full flexibility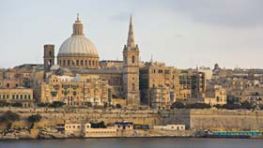 QROPS domiciled in Malta will benefit from the full flexibility which is to be afforded to UK pensions, after a change to local pension legislation.
An amendment issued by the Malta Financial Services Authority means that all Maltese Qualifying Recognised Overseas Pensions Schemes (QROPS) will now be subject to UK HM Revenue & Customs' rules rather than local legislation.
Please link to International Adviser to read the full article by Daniel Flynn.