HMRC ROPS list reappears: some well-known names vanish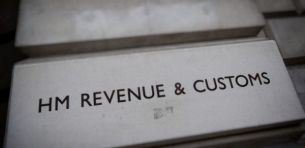 HM Revenue & Customs' online list of ROP schemes reappeared sometime after noon today, minus a few well-known names but in terms of numbers of schemes, actually six more than was the case when it was suspended last Friday.
The total number of schemes was given a boost by an additional 55 schemes listed in Australia. Most of these were said to be "self-managed super-funds" as opposed to retail schemes provided by pension scheme providers.
In total there were 932 schemes on the list, up from 926, when the list was suspended.
Aficionados of the HMRC list noted that the names of the schemes that have disappeared as of today included the following 11 Gibraltar schemes: Apollo QROPS, Bourse Retirement Scheme (Gibraltar), Fiduciary QROPS, Gravitas QROPS, Harbour Gibraltar Scheme, Hercules Retirement Annuity Trust Pension Scheme, IVCM (Gibraltar) Retirement Annuity Trust, London & Colonial EU QROPS, Mercantile Circle Managed QROPS, Pantheon QROPS and Prosperity QROPS.
Please link to International Investment to read the full article by Helen Burggraf.