Australian QROPS exodus expected as HMRC suspends pensions list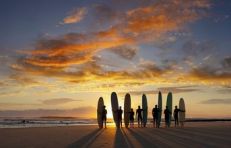 HM Revenue & Customs will suspend its overseas pension list from tomorrow, with experts predicting that QROPS based in Australia and other jurisdictions will be absent when it returns next month. 

The Revenue said the list of Recognised Overseas Pensions Schemes (ROPS), which includes all overseas schemes, will return on 1 July, and will look "significantly different". Please link to International Adviser to read the full article by Daniel Flynn.