The QROPS Bureau appoint Head of Trust and Estate Planning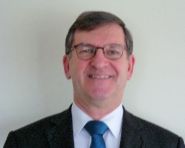 The QROPS Bureau have announced the appointment of Bob Easton (pictured) as Head of Trust and Estate Planning.
David White, Partner in The QROPS Bureau said;
"We are delighted to welcome Bob to the senior team at The QROPS Bureau. Bob's role will be to develop and run our new Qualified Trust and Estate Planning Service (QTEPS), which will be the first significant step in our plans to extend the range of technical support services that we provide to professional advisers"
Bob is a Trust and Estate Practitioner, as well as a Certified Financial Planner, Member of the Chartered Institute of Savings and Investment, and an Associate of the Pensions Management Institute. He has provided trust, financial planning and product advice throughout his career to UK and International advisers, clients and international financial institutions. He has vast experience in running his own businesses, managing IFA's, and through serving as technical services manager for a leading offshore life company.
Bob Easton added "It is generally understood that with IHT at 40% and a tax receipts each year to HMRC of more than £4.7bn, there is a clear opportunity for advisers to raise the need for advance planning with their clients. However, there is a perception that trusts, as one of the key estate planning tools, might not be understood by the client and that this gives a reason why advisers might shy away from giving such advice. Our objective, through the provision of a suitability report and an independent trustee service, is to help advisers and clients better appreciate how simple and effective trusts can be as an estate planning tool. Not only can this help reduce exposure to IHT but also ensure the right people get the right proportion of assets at the right time with the minimum of fuss and delays. I am very much looking forward to working with The QROPS Bureau and the financial advisers that they work with on this new initiative."
Full details of the Qualified Trust and Estate planning Service will be announced in due course. In the meantime if more information is required please contact us.