Up to £50bn pulled from DB schemes in pension transfers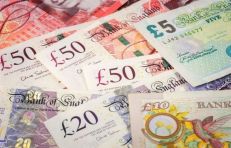 The amount of money being withdrawn through transfers from defined benefit (DB) pension schemes in the UK has reached a record £50bn since the pension freedoms came into force, according to new figures released by professional service group Mercer.
In research provided to the FT, the company, which provides administration for around 7% of the UK's DB schemes, claims that around 210,000 members have taken a combined £50bn ($63.3bn, €56.7bn) from final salary schemes over the last two years. Please link to International Adviser to read the full article by Monira Matin.