Pension tax-free lump sum will 'not be cut'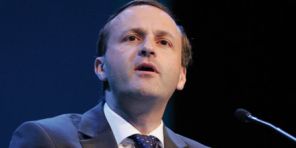 Pensions minister Steve Webb has said the 25% tax free cash lump sum from pensions will not be scrapped.
The government has recently faced calls to abolish the 25% tax free cash lump sum to make up for lost taxes resulting from this year's Budget announcement, that post retirement pension fund withdrawals would be taxed at a person's marginal rate rather than 55%.
Please link to Citywire Money to read the full article. "Citywire information is proprietary and confidential to Citywire Financial Publishers Limited ( "Citywire"), may not be copied and Citywire excludes any liability arising from its use".