Life companies welcome UK annuity resale plans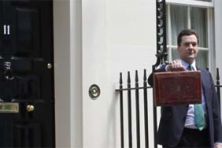 UK life companies have cautiously welcomed an announcement by UK chancellor George Osborne to give up to five million current pensioners the right to swap their annuities for cash in this week's budget due on Wednesday.
The move would be an extension of already planned reforms to the UK pension system due to take effect on 6 April this year, which will allow people with defined contribution pension pots unrestricted lump sum withdrawals from their savings after age 55.
Please link to International Adviser to read the full article by Richard Hubbard.