Gov't urged to protect 'insistent' consumers against DB pension transfers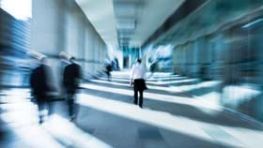 The Personal Finance Society has written to the UK Government calling for increased protection for clients who insist on cashing in their pensions against the advice of a financial adviser.
Keith Richards, chief executive at the UK organisation, has proposed an additional independent warning from the trustee of a pension scheme warning "insistent" clients that advisers and trustees will be exempt from any future redress should their decision to cash in their pension go wrong.  Please link to International Adviser to read the full article by Daniel Flynn.