Jersey to evolve QROPS legislation 'step by step'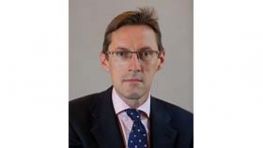 Jersey's chief minister Ian Gorst has said that the island's strategy towards building business in the QROPS market is not cautious, but rather a "step-by-step" approach.
Speaking to International Adviser, Gorst said when Jersey's domestic pension legislation was modernised and simplified last year, it seemed sensible that part of the process should give non-residents the ability to potentially qualify under QROPS. Please link to International Adviser to read the full article by Mark Battersby.