Harbour Pensions opens to new business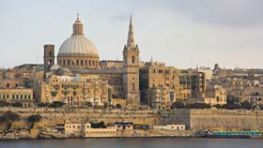 Harbour Pensions, a recently established Malta based trust company, has launched a new QROPS proposition.
The company, which opened to new business this week, said it will offer both a full QROPS and a 'lite' option for those with smaller pension pots. Those opting to use the cheaper 'lite' option, which has a initial fee of £600 and an annual charge of £800, will be able to use the discretionary manag/ement services of TAM Asset Management, based in the UK. Please link to International Adviser to read more.